Expertise in Body Contouring
Tummy Tuck in Orange County, CA
Life can, unfortunately, take a significant toll on the body. Milestones like pregnancy, significant weight loss, and natural aging can be the cause of unwanted stretch marks, separated abdominal muscles, abdominal wall laxity, loose skin, and other issues that can mentally and physically affect a person. Although diet and exercise are great for getting back into shape, they're not always enough to completely fix these issues. Fortunately, a plastic surgery procedure called a tummy tuck (abdominoplasty) provides a way to restore a youthful, tight, and contoured midsection.
Board-Certified Plastic Surgeon Dr. Keyian Z. Paydar of Paydar Plastic Surgery has been providing patients with a renewed sense of self-confidence through the art and skill of plastic surgery for many years at his Newport Beach-based plastic surgery practice. Patients from all around Orange County, Costa Mesa, and even the San Diego area frequently seek out Dr. Paydar because of his skill, expertise, patient-centered approach, and artistry.
If you would like to learn more about Newport Beach tummy tuck surgery, please continue reading or schedule your one-on-one consultation with Dr. Paydar today! Our practice is located in Newport Beach and proudly extends our services all over California, including Los Angeles, Beverly Hills, Orange County, and San Diego.
The abdomen is possibly the most challenging area of the body to target when it comes to shaping and toning. It gets even more difficult when factors like childbirth and age come into play. The abdomen is notorious for holding excess fat that is stubborn and resistant to even the strictest diet and exercise plans. Then, when the diet and exercise regimen does work, there is often excess, sagging skin left over that is nearly impossible to get rid of.
As one of the best tummy tuck surgeons in Orange County, Dr. Paydar is entirely sympathetic towards this, which is why he designs each tummy tuck he performs to target and improve the appearance of the midsection and bring out the highest definition. Tummy tuck surgery removes excess skin and fat while also tightening the abdominal muscles. It is essential to keep in mind that a tummy tuck procedure is not meant to help you lose weight but rather used to improve the function and appearance of the midsection.
Newport Beach Tummy Tuck Before and After Photos
What are the Benefits of Tummy Tuck Surgery?
Have you ever chosen not to wear an item of clothing you love because of how your abdomen might look if you did? Or perhaps you only shop for clothes that don't fit you correctly because you're trying to hide your belly. A tummy tuck can offer you a great sense of self-confidence by allowing you to wear your favorite dress, jeans, or shirt with pride.
Having excess skin and fat in the midsection may keep you from having the slender silhouette you want. With a tummy tuck, your waistline can be contoured and shaped to have a slimmer or refined waistline. Tummy tuck surgery focuses entirely on the midsection. You'll notice a flatter abdomen and body contours.
The majority of tummy tuck patients have weakened abdominal muscles, especially women following childbirth. After stretching to carry excess weight or a baby, the abdominal muscles are left very thin, weak, and often separated, which can be especially painful for the back and stomach. Dr. Paydar repairs the muscles by suturing them together again. These sutures allow the abdominal wall to strengthen, resulting in a tighter core and midsection and relieved back pain.
How Is Tummy Tuck Surgery Performed?
Dr. Paydar conducts all of his tummy tuck procedures in his AAAASF accredited state of the art facility, Newport Aesthetic Surgery Center, under general anesthesia using a board certified anesthesiologist. He begins by making an incision from one hip bone to the other across the lower abdomen. Through this incision, Dr. Paydar will lift the skin and fat removing any excess or sagging skin that may be there. Underneath the skin and fat are the muscle layers of the abdomen, which he will suture together and tighten. The skin is then draped back over the abdomen, and any excess skin or fat is trimmed away.  The pubic and anterior thigh skin indirectly improve in their appearances by the abdominal skin excess removal.  The belly button stalk will remain in its current position and be delivered out through a new spot on the pulled down skin.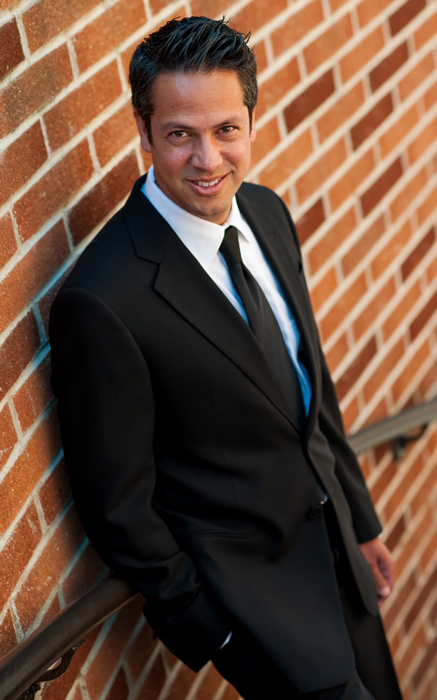 Dr. Keyian Paydar is an award winning clinical professor and board-certified plastic surgeon with over 20 years of experience. He performs a full spectrum of aesthetic plastic surgery procedures, including breast enhancement, tummy tucks, and liposuction, in addition to face procedures like facelifts, brow lifts, fat injection, eyelid surgery, and rhinoplasty.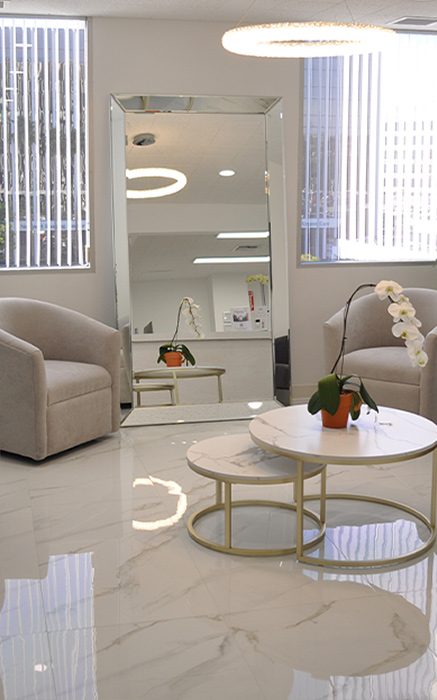 Can A Tummy Tuck Be Combined with Other Procedures?
Pregnancy, significant weight loss, and age can all cause changes to a woman's overall physique, especially the breasts. Following childbirth and weight loss, women experience a significant loss in the volume and shape of their breasts, which can be corrected with breast augmentation or breast lift surgery. Mommy makeover surgery with Dr. Paydar is an ideal solution for mothers who want to remove unwanted signs of childbearing with an overall body transformation procedure. Mommy makeovers often include tummy tuck, breast augmentation, breast lift, liposuction, and more into one treatment plan to help women revive their self-confidence, sexuality, and sense of self.
Why Should You Choose Paydar Plastic Surgery for Tummy Tuck Surgery?
Dr. Paydar is proudly ranked amongst the nation's best in multiple adult specialties. As a Clinical Professor in Plastic Surgery and certified by the American Board of Plastic Surgery, he strives to "make the human body better," by finding the best possible solutions to every patient's individual concerns and aesthetic goals.
With Dr. Paydar, you can expect:
Dr. Paydar believes that it's essential to be a great listener in order to understand and deliver what a patient is looking for. Before and after surgery, Dr. Paydar will spend plenty of time with each patient. He makes a point to never make his patients feel rushed or pressured and ensures that he sees each patient multiple times to gain familiarity and partnership with them.
First and foremost, Dr. Paydar is focused on patient safety and the best possible outcomes. He believes that the first chance is the best chance to get the best results. Before agreeing to any surgery, he first decides who to operate on (and who not to) by diving into each patient's reason for pursuing a particular procedure, so he can address any potential issues.
 Dr. Paydar acquired his education from multiple prestigious establishments. At the UC San Francisco, Dr. Paydar completed six years of general surgery residency and an additional two years of plastic and reconstructive surgery training. He utilizes every bit of this experience, artistry, and natural skill to bring forward the best possible outcomes.
Schedule Your Newport Beach Tummy Tuck Consultation with Dr. Paydar
Interested in learning more about what a tummy tuck surgery in Orange County can do for your quality of life and appearance? Don't hesitate to schedule your personalized consultation at Paydar Plastic Surgery to discuss tummy tuck surgery in more detail and learn if the procedure is right for you. Dr. Paydar will answer any questions you might have in great detail. We look forward to meeting you soon!
Newport Beach Tummy Tuck FAqs