Expertise in Breast Enhancement
Breast Augmentation Orange county, CA
Feeling confident in your own body supports personal happiness and quality of life. Whether you've always felt self-conscious about lacking feminine curves or your breasts have changed with age, breast augmentation in Orange County & Newport Beach can help you achieve your preferred figure. 
Board-certified plastic surgeon Dr. Keyian Z. Paydar provides many options to help each patient attain their desired breast enhancement results. Whether you're seeking a total transformation or a subtle change to your aesthetic, Dr. Paydar will listen closely and collaborate with you to achieve your goals while guiding you through a safe, thorough, and successful surgical process. 
To learn more about Newport Beach breast augmentation with Dr. Paydar, schedule your personalized consultation by calling (949) 755-0575 or by filling out our online form. We are located in Newport Beach and proudly serve breast augmentation patients visiting from all over Southern California, including the areas of Los Angeles, Beverly Hills, San Diego, Laguna Beach, and more.
What Is Breast Augmentation?
Breast augmentation is a plastic surgery procedure that improves the appearance and shape of the breasts by adding subtle or substantial volume and projection using custom-fitted breast implants. When breast augmentation is expertly performed by a board-certified plastic surgeon, it can create harmony and balance with the rest of the patient's features and add a more desired shape to the breasts. 
Dr. Paydar will carefully personalize every breast augmentation procedure to create outstanding results. If you have any concerns about this procedure, please don't hesitate to let him know during your consultation, and he will be happy to provide honest opinions and recommendations that address them. During your consultation, Dr. Paydar will explain the look, feel, and safety of each type of implant available. Together, you will formulate a surgical plan that best fits your individual needs and desired results.
About The "No-Touch" Breast Augmentation Technique
The "no-touch" technique provides numerous benefits for both doctors and patients. The device used (called the Keller Funnel) has become known as a significant innovation in breast augmentation and can be considered the gold standard in breast augmentation conducted today.
The Keller Funnel was designed to make breast augmentation safer and more comfortable for the patient. Using the funnel streamlines the breast augmentation process and provides a "no-touch" technique, which means the surgeon doesn't need to touch the breast implants before they are put into place. A no-touch approach is much safer, as there is decreased chance of infection and capsular contracture. Studies have proven that recovery is quicker with far fewer complications.
Who Makes a Good Candidate for Breast Augmentation?
Breast augmentation can be something worthy of pursuing at many different stages of life. Dr. Paydar understands the importance of a woman's shape for their self-confidence and the ways a womanly figure can cultivate and restore a strong sense of femininity, which is why he's committed to helping his Newport Beach breast implant surgery patients realize their goals with care and expertise. We encourage you to schedule a consultation with Dr. Paydar to see if you are a candidate for this procedure. 
You may be a candidate if you are:
A younger women who seeks an augmentation to enlarge yournaturally small breasts and create a more curvaceous figure. 

A mother who desires breast augmentation in order to restore breast volume that was lost during breastfeeding and is not seeking to get pregnant in the future.

A  mature women who pursue wants to give their breast a more rounded shape, as the upper poles may flatten slightly after menopause. 

A women who has noticeable asymmetry in shape and volume of their breasts.
To be a candidate for breast augmentation surgery, you must be in overall good health and a non-smoker. Giving up smoking at least four weeks before and after surgery is required, as smoking limits the amount of oxygen that can enter your bloodstream, impeding your healing. Smoking can also compromise cardiovascular health, making surgery much riskier.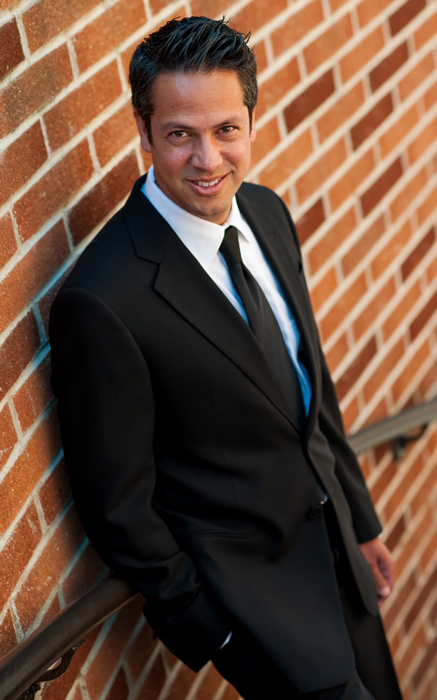 Dr. Keyian Paydar is an award winning clinical professor and board-certified plastic surgeon with over 20 years of experience. He performs a full spectrum of aesthetic plastic surgery procedures, including breast enhancement, tummy tucks, and liposuction, in addition to face procedures like facelifts, brow lifts, fat injection, eyelid surgery, and rhinoplasty.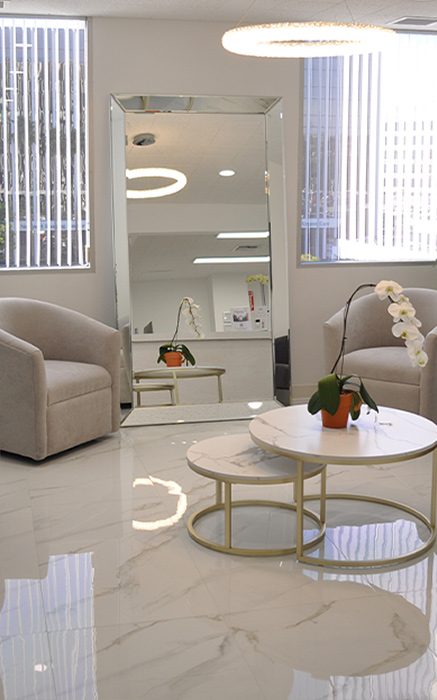 How are Breast Augmentation procedures Performed?
Breast enlargement surgery is performed while the patient is under general anesthesia. Before inserting the implants into the breast pocket using the Keller Funnel, Dr. Paydar makes an incision inside the inframammary fold of each breast (this is the fold just underneath the breast) in the majority of cases, and at times, he uses the nipple areola for incision. Using the inframammary fold incision location ensures that any resulting scar is perfectly hidden by the natural curve of the breast. Working through the incision, the surgeon will lift your breast tissue and skin to create a pocket underneath your chest wall muscle. The implants are then centered beneath your nipples.

The surgery usually takes 1 to 1.5 hours to complete. Stitches are used to close the incisions, which may also be taped for greater support. A bandage will be applied above the breasts to help settle the implants lower over time.
What To Expect From Breast Augmentation Recovery
Your breast augmentation recovery can be managed with Tylenol or Ibuprofen and rarely with pain medication (which Dr. Paydar will provide), but it's important to avoid strenuous exercise for six to eight weeks after surgery, even if you are feeling good. Dr. Paydar will let you know when it is safe for you to return to your normal exercise routine. You'll also be asked to wear a special surgical bra for at least two weeks after surgery. This bra will help you heal faster and ensure that your new breasts take on the right shape and position.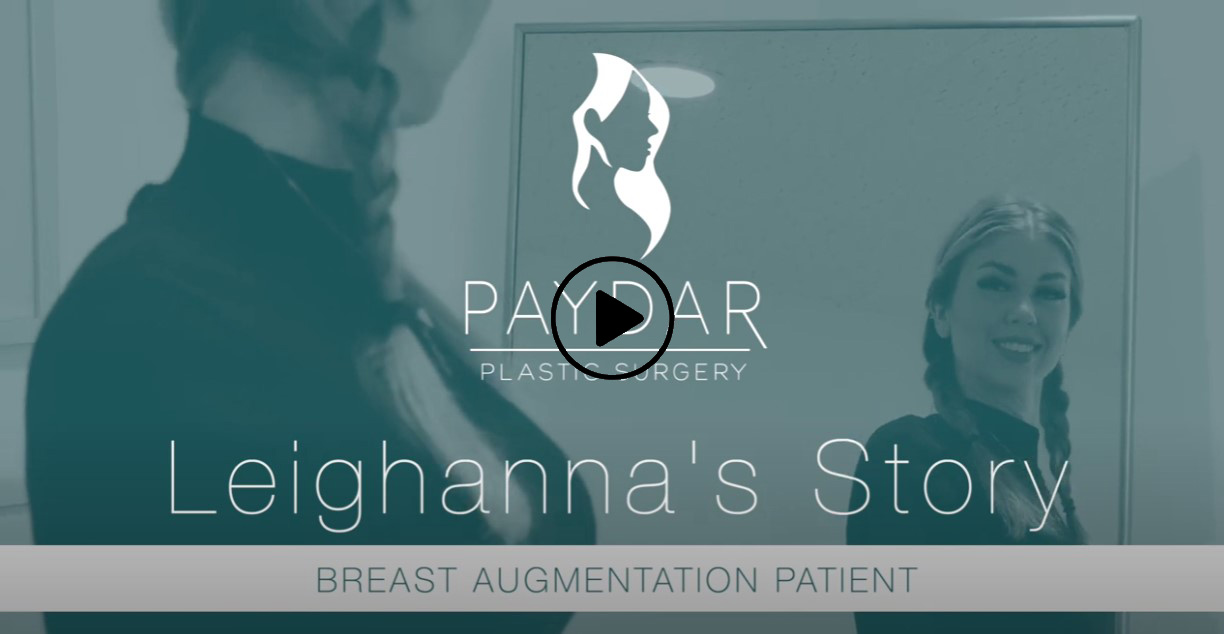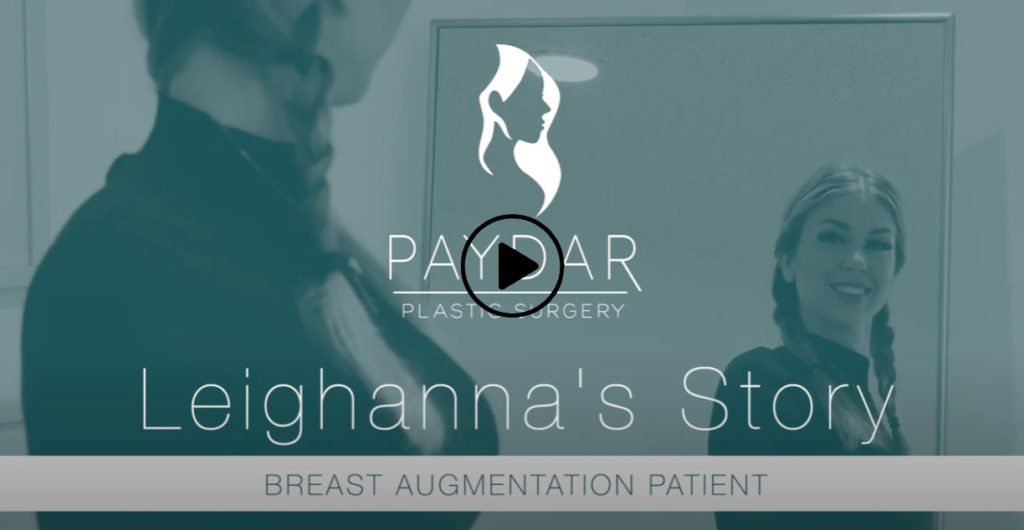 Here are some things to expect during your breast augmentation recovery:
Most women are up and around the same evening after surgery, but full recovery from breast augmentation surgery takes longer

Implant exercises and massage will begin one week after surgery 

Within a 2 weeks, the tape over the incisions will be removed

It may take several months for the swelling in your breasts to disappear
As the Keller Funnel is a less invasive, more precise, and sanitary form of inserting the implants into the breast pocket, patients typically have a comfortable, rapid-recovery breast augmentation. 
Although each patient heals differently, you should be prepared to take a few days off work to give yourself time to rest and heal. If you have any questions during your recovery, Dr. Paydar and his Orange County plastic surgery team are available every step of the way.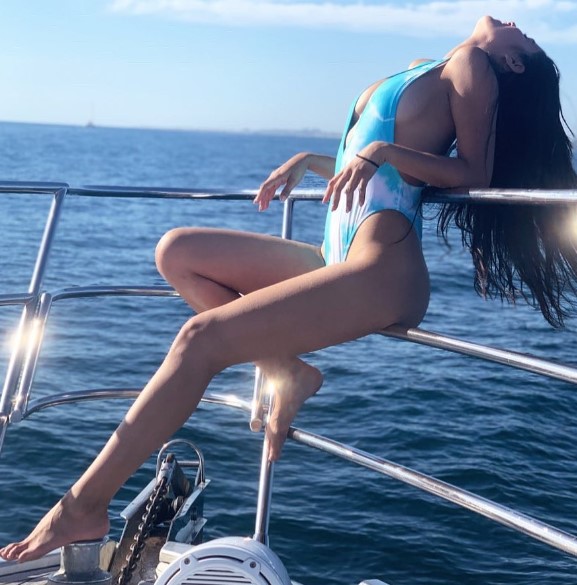 Schedule Your Newport Beach Breast Augmentation Consultation
Choosing an experienced, board-certified plastic surgeon is the most important decision you can make— no matter what plastic surgery procedure you're pursuing. Dr. Paydar has performed the full spectrum of aesthetic surgical procedures, from body procedures like breast lifts and tummy tucks to face procedures like facelifts and neck lifts.
In all his cases, Dr. Paydar's primary commitment is your safety, happiness, and excellent results. To begin the consultation process, you may contact Dr. Paydar's office online or by calling (949) 755-0575. We look forward to getting to know you and helping your cosmetic goals come to fruition.
Newport Beach Breast Augmentation FAqs