Board-Certified Dermatologist in Newport Beach
Newport Beach board-certified dermatologist Dr. Helia Eragi offers her expertise and specialization in all things skin. At their state-of-the-art facility, Dr. Eragi partners with her husband, board-certified plastic surgeon Dr. Keyian Paydar, to offer many unique procedures to suit the needs of their patients.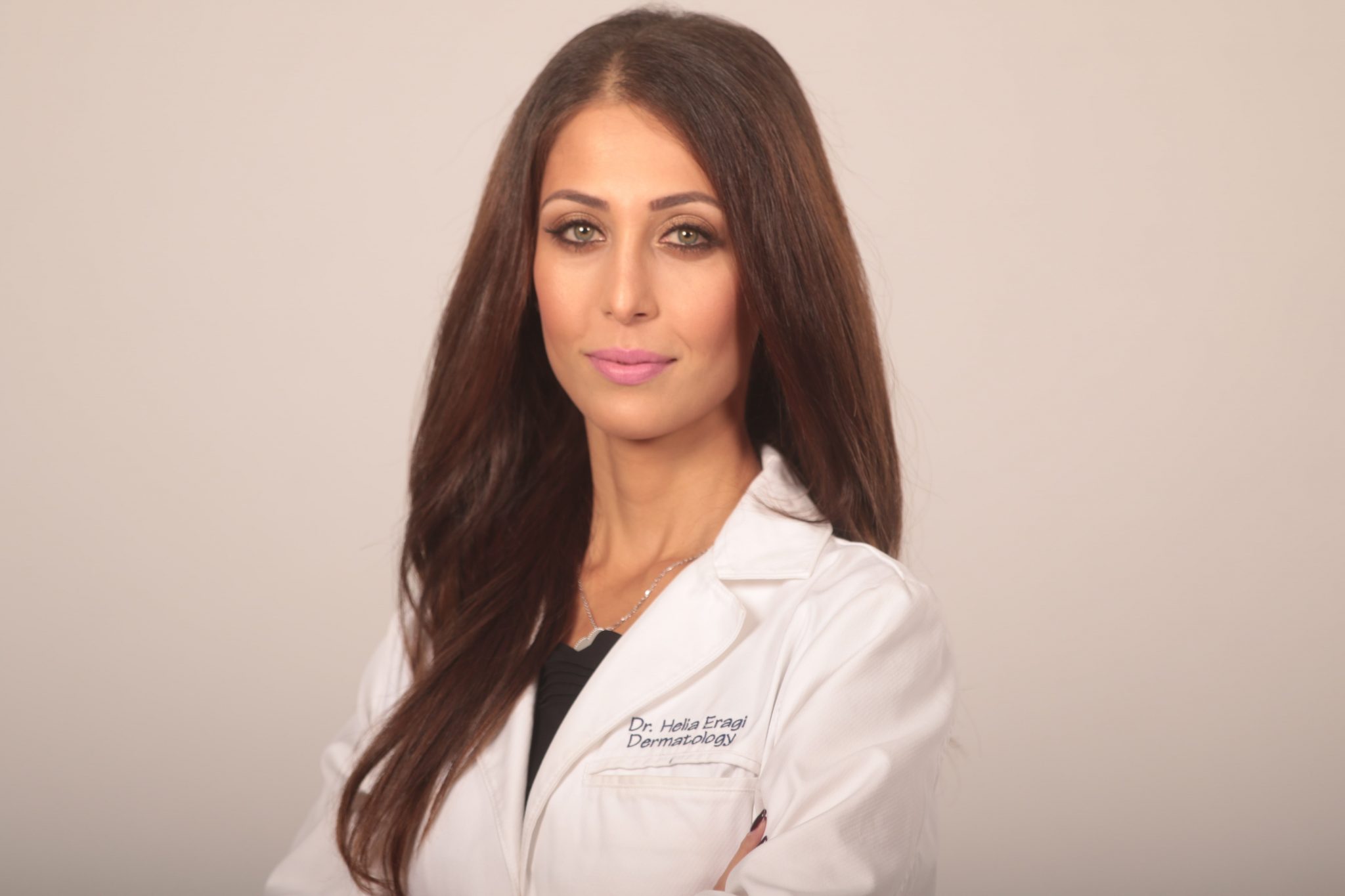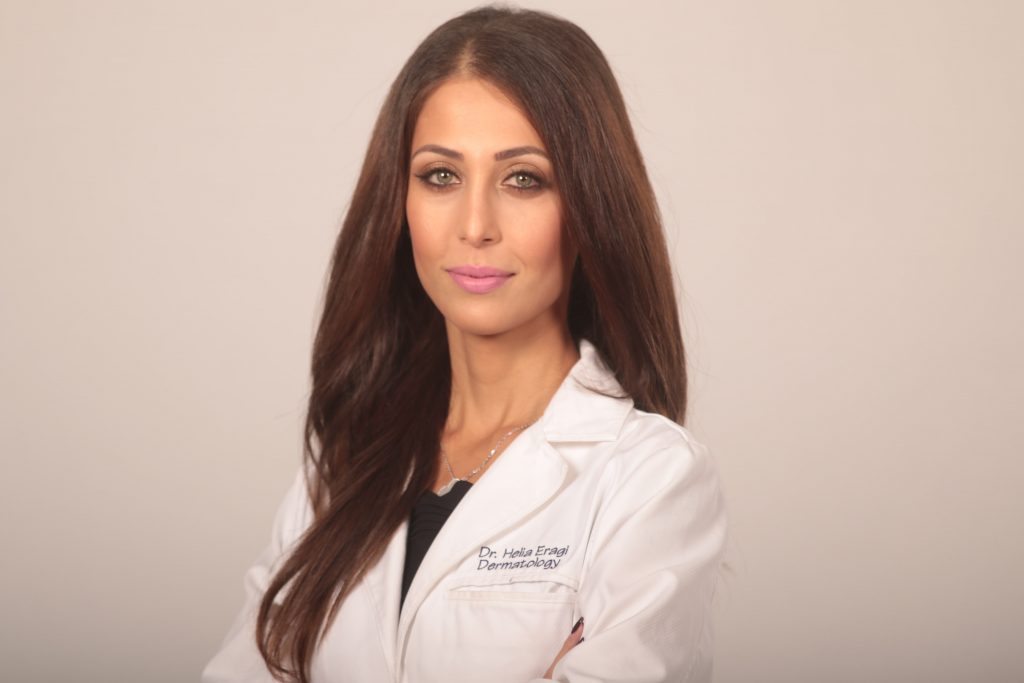 Dr. Eragi specializes in treatment of variety of skin conditions including acne, acne scars, hyperpigmentation, rashes, skin cancer, mole exam, mole removal, and skin rejuvenation procedures. She also specializes in cosmetic procedures such as Botox®, dermal fillers, specialized skin care regimens, non-invasive skin rejuvenation and tightening laser treatments, Vivace Microneedling, and many more.  Dr. Eragi is always advancing her knowledge and expertise of technology and skin care by finding new and innovative ways to help her patients.
Her specialties include:
Acne
Acne Scars
Hyperpigmentation
Mole Exam & Mole Removal
Rashes
Fillers
Botox
Microneedling Laser
Chemical Peels
With advanced procedures and treatments, Dr. Eragi and her husband Dr. Paydar work as a team to help patients achieve their aesthetic goals and to look and feel their best. As a team,  Dr. Eragi focuses on dermatological care and non-invasive procedures, while Dr. Paydar offers the full spectrum of aesthetic plastic surgery.
With ten years of experience in dermatology, Dr. Eragi recognizes that every patient's skin is different.  It is her mission to find both the cause and the solution for every patient's skin concern. Dr. Eragi is passionate about educating her patients about how one's lifestyle, diet, and activities contribute to their skin health while formulating the best skin treatment possible.  Her goal is to help her patients leave happy and confident.
Dr. Eragi offers her dermatological services to patients in Orange County, Newport Beach, Costa Mesa, and Huntington Beach, as well as the neighboring cities of Beverly Hills, San Diego, La Jolla, Sacramento, and San Francisco. We invite you to see for yourself what Dr. Eragi's patients have to say by reading their testimonials on our review page.
Contact Dr. Eragi's at Paydar Plastic Surgery by calling (949) 755-0575 or online to schedule your consultation today.
Dr. Eragi's interest in skin health started in high school. She went on to earn her undergraduate degree in neuroscience at UCLA, where she graduated with high honors Magna Cum Laude, and her interest in dermatology grew even more atWestern University where she obtained her medical degree. She finished her sought after four year dermatology residency in Long Beach and became a board certified dermatologist in 2013.
Dr. Helia Eragi lives in Newport Beach, CA with her talented husband and their two boys. When she isn't helping people take care of their skin, she enjoys living a healthy, active lifestyle, eating great food, traveling, working out, and spending quality time with her family.