Expertise in Body Contouring
Arm Lift Orange county, CA
As you age, gain weight, or lose weight, your upper arm skin can become loose or flabby. For many people, this becomes a cause of embarrassment, discomfort, and concern that they want to correct. Having an arm lift can not only reduce the size and shape of your arms, but it can also increase your self-confidence. Feeling good about how your arms look enables you to wear clothes that fit you better, like sleeveless tops or short sleeves, without being embarrassed about hanging skin.
Board-Certified Plastic Surgeon Dr. Keyian Z. Paydar can perform an arm lift for those who want to have more slender and sculpted upper arms. During your consultation, Dr. Paydar will thoroughly discuss your goals and his methods of removing excess arm skin. He can answer many of the frequently asked questions regarding arm lift surgery during your one-on-one consultation so that you feel confident and ready for your procedure.
To learn more about Orange County arm lift with Dr. Paydar, schedule your personalized consultation by contacting our office by calling our office at (949) 755-0575 or online. We are located in Newport Beach and proudly serve many surrounding Southern California areas, including Los Angeles, Beverly Hills, San Diego, Laguna Beach, and more.
An arm lift, medically named brachioplasty, helps to reshape the under portion of the upper arm. It can tighten and smooth the underlying tissue that defines the shape of the upper arm, reduce sagging, and remove localized stubborn pockets of fat. It is also one of the most common procedures to add to an after weight-loss treatment because the skin on the arms tends to be one of the most common areas where it becomes loose and crepey after a weight-loss journey.
The Benefits of An Arm Lift
The benefits of an arm lift can be physical, aesthetic, and emotional. Here are just a few of the outstanding advantages that an arm lift offers patients:
Many people suffer from excess fat and skin between their elbow and armpit. This is a particularly troublesome area because it's the most visible part of the arm, which is why it's typical for people to feel self-conscious about their arms' appearance. Since arm lift surgery focuses on removing this excess fat and skin, it can restore or create a more elegant, contoured appearance.
One of the greatest benefits of choosing an arm lift procedure is that it improves the tone and shape of the supportive tissues. These tissues are underneath the skin, so cosmetic surgery is the only way to change the tone, shape, and definition.
One of our favorite attributes of cosmetic surgery is the satisfaction our patients have when they are able to enjoy their results. While the surgery is an investment, the restored sense of confidence and positivity patients experience is invaluable. Dr. Paydar is here to listen to your goals and create a surgical plan to make your vision a reality. 
What To Expect From a Newport Beach Arm Lift Procedure
During the arm lift procedure, Dr. Paydar will make an incision beneath each arm that extends from the elbow to the armpit, depending on how much skin needs to be excised. He will then carefully and precisely cut the excess skin away from the rest of the arm, pull the remaining skin taut, and close the incisions. Dr. Paydar may also pair this procedure with some liposuction to further extract any unwanted areas of fat and improve the contour of the arms.
While a brachioplasty procedure is likely to leave a more noticeable scar than other types of cosmetic surgeries, Dr. Paydar can adjust where he makes the incisions so that they are as hidden as possible on the underside or inside of the arms. These incisions will be less noticeable in normal resting positions and can improve over time as the scars fade. However, it is important that patients interested in an arm lift be fully aware that scars will be present.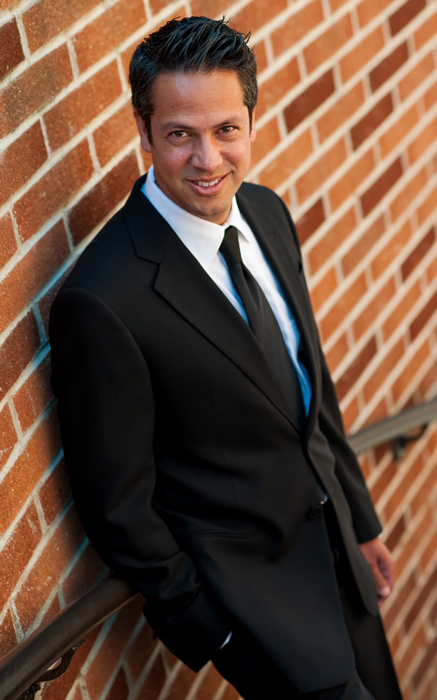 Dr. Keyian Paydar is an award winning clinical professor and board-certified plastic surgeon with over 20 years of experience. He performs a full spectrum of aesthetic plastic surgery procedures, including breast enhancement, tummy tucks, and liposuction, in addition to face procedures like facelifts, brow lifts, fat injection, eyelid surgery, and rhinoplasty.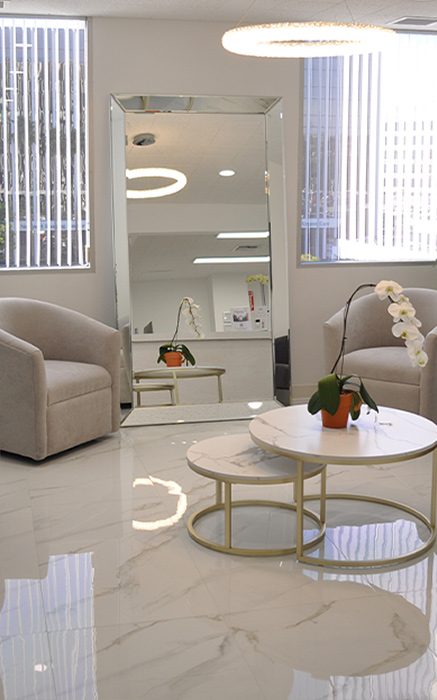 What To Expect From Your Arm Lift Recovery
The recovery time for an arm lift is relatively short, and most patients are able to return to light activities after just a week or two. However, vigorous upper arm exercises should remain off-limits for six to eight weeks, or until Dr. Paydar says you may return to all activities. Some exercise may be allowed 4-6 weeks post-procedure, depending on you're healing. The results of your arm lift will be immediate and show significant improvements over the next few weeks as swelling subsides and incisions continue to heal.
It is normal for swelling, bruising, and discoloration to occur in the arms after the procedure. These side effects will subside in the following weeks. Any pain or discomfort can be managed with Tylenol, Ibuprofen, or medication provided to you by Dr. Paydar. To aid in your recovery process, we will wrap your arms in elastic bandages, and compression garments will follow immediately after the operation. It's essential to attend all follow-up appointments with Dr. Paydar to ensure your healing process goes as smoothly as possible without any complications.
To help maintain your results long after you've recovered, you should plan to continue your stable weight and stay physically active to keep the tone and shape of your arms.
Who Makes a Good Candidate for Arm Lift Surgery in Orange County?
It's a common effect for the skin to become a bit saggy and stretched, especially after weight loss. Individuals who are in good health but have sagging or disproportioned appearance in their arms and torso area are good candidates for this procedure.
 Those with medical conditions that could interfere with proper healing may not be suitable candidates for this procedure. Dr. Paydar will request that if you currently smoke that you quit 3-4 weeks before your procedure and 6 weeks post-surgery, as smoking can interfere with recovery. Dr. Paydar also requests that his patients come with realistic expectations regarding the results of their arm lift.
Schedule Your Newport Beach Arm Lift Consultation with Dr. Paydar
Choosing the surgeons who perform your aesthetic procedures is the most critical decision you can make, as their knowledge, skill, and experience set the groundwork for the results of your arm lift surgery. Dr. Paydar is highly trained and experienced and has performed the full spectrum of aesthetic surgical procedures on the body, breasts and face.
To learn more about how an arm lift can free you from the excess skin on your arms, begin by contacting Dr. Paydar's office online or calling (949) 755-0575. We look forward to hearing from you soon and helping you on your aesthetic journey.
Newport Beach Arm Lift FAQs
The amount of time it takes Dr. Paydar to complete an arm lift procedure varies depending on the extent of the procedure and the patient's individual needs. On average, an arm lift requires between 1 to 3 hours to complete. It's important to mention that arm lift surgery is typically performed using general anesthesia and may require the patient to spend one night in the hospital for monitoring. Recovery time will also vary, but most individuals can return to normal activities, including work, depending on the demands of their profession, within 2 to 4 weeks.
The amount of skin that can be removed during an arm lift procedure depends on the patient's degrees of skin laxity and the extent of the patient's desired lift. Typically, Dr. Paydar can remove 2 to 4 pounds of skin. That's about 4 to 6 inches of loose, hanging skin and fat from beneath the arm. The extent of the skin removal will be determined by Dr. Paydar and the patient during the preoperative consultation and will be based on the patient's individual goals, overall health, and the condition of their skin.
After your arm lift, you must sleep primarily on your back, with both arms elevated on pillows. Elevating your arms helps reduce swelling from inflammation and alleviate some discomfort. Avoid rolling over and sleeping on your arms, as you'll need to avoid putting any pressure on the treated area for a few weeks. For side or stomach sleepers, this might be difficult to get used to at first. You also may experience some back discomfort. When you feel well enough, make sure you go for short walks periodically throughout the day to alleviate pressure from your spine and encourage blood circulation.
The length of time you'll need to avoid lifting your arms after your arm lift procedure depends on the extent of your procedure and how your body is healing. Dr. Paydar will equip you with post-operative instructions, which may include how long you should avoid lifting heavy objects or reaching over your head; typically, most patients wait about 2-6 weeks before they start using the full range of motion in their arms again.
To reduce swelling, arm compression garments should be consistently worn for 3 to 4 weeks after surgery. Compression garments will also act as extra support for the newly reconstructed tissue and skin while it heals, so it's important to leave them in place until Dr. Paydar removes them or instructs you that removing them is safe.
The compression garments should be removed during showering or bathing, which can be resumed after your first post-operative appointment with Dr. Paydar. Once out of the shower, gently dry your incisions with a soft, clean towel and reapply your compression garments once your skin is fully dry.