Expertise in Body Contouring
Thigh Lift Orange county, CA
People who reach their goal weight and size occasionally require some additional help finalizing their appearance. Based on the amount of time you had the extra weight and how much of that weight you lost, loose skin can be an added challenge if the skin wasn't able to form to the smaller shape and size of your body. The thighs are an area where many people experience trouble when it comes to skin laxity. A thigh lift, or thighplasty, removes excess skin and fat in the thigh area to improve the appearance of the inner and outer thigh area, as well possible improvement to the upper knee area.
Board-certified plastic surgeon Dr. Keyian Z. Paydar wants to celebrate your extraordinary accomplishments and also help you reach your final body goals. When you notice loose skin on your inner or outer thighs that create embarrassment, anxiety, or discomfort, we encourage you to contact Paydar Plastic Surgery in Newport Beach, CA, to find out more about thighplasty. It's typical for patients to combine their thighplasty with one or more contouring surgeries, particularly surgeries that also help correct areas where the skin becomes loose due to weight loss, such as the abdomen, arms, or the breasts. Schedule your appointment with Dr. Paydar to get the slimmer look you've worked so hard for.
To learn more about Orange County thigh lift surgery with Dr. Paydar, schedule your personalized consultation by contacting our office by phone or website. Our accredited facility is located in Newport Beach with visitors from all over Southern California, including areas of Los Angeles, Beverly Hills, San Diego, Laguna Beach, and more.
A thigh lift is a surgical procedure that reshapes the inner and outer thighs by removing excess skin and fat from the upper and inner part of the legs. This provides a shapelier, smoother contour for the lower body and accentuates muscle definition, creates smooth skin, and a more youthful thigh shape. In addition to removing excess skin due to weight loss or age, it also reduces the appearance of bumpy cellulite.
Different Thigh Lift Techniques
Like many cosmetic surgeries, a thigh lift is customizable depending on each patient's individual needs. Each technique requires general anesthesia. 
Thigh lifts are often done using an incision that begins at the groin and extends downward where it wraps around the back of the thigh. Another technique used is when an incision is placed along the inseam, from the groin to the knee before allowing the removal of excess skin from the area.
Depending on the patient, a minimal incision inner thigh lift may be the only thing needed. This allows for a more discreet incision in just the groin area. For patients who require more outer thigh definition, an incision beginning in the groin that extends around the hip and onto the back may be necessary. If you have excess fat in your hip or thigh area, you may be a good candidate for receiving liposuction before your thigh lift to improve your contours once your skin is repositioned. Once Dr. Paydar has successfully removed all redundant and sagging skin, he will place sutures embedded into the underlying tissues. This placement will encourage the formation and support of the newly shaped contours. Once the deep sutures are in place, Dr. Paydar will use additional sutures and skin adhesive tapes to close the skin incisions before wrapping the thighs in compression garments.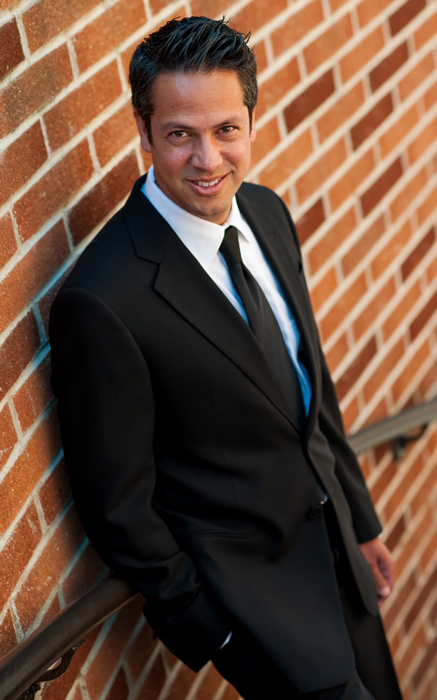 Dr. Keyian Paydar is an award winning clinical professor and board-certified plastic surgeon with over 20 years of experience. He performs a full spectrum of aesthetic plastic surgery procedures, including breast enhancement, tummy tucks, and liposuction, in addition to face procedures like facelifts, brow lifts, fat injection, eyelid surgery, and rhinoplasty.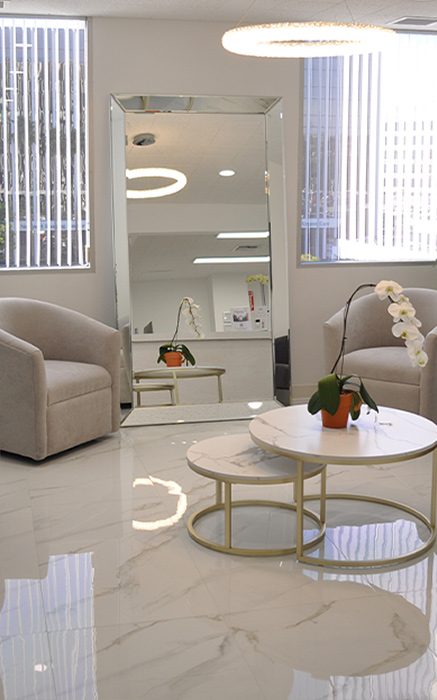 Candidates For a Newport Beach Thigh Lift
If you want to improve the appearance of your thighs due to sagging, aging skin, or excess fat in the inner or outer areas of your thighs, you might be a great candidate for a thigh lift. 
To pursue these procedures, you will need to be: 
in good mental and physical health 

at or near your goal weight

aware of the risks of the procedure

able to realistically benefit from the procedure
During your consultation with Dr. Paydar, he will evaluate your medical history and consider the extent of fat deposits and loose skin around your thighs. A thigh lift is not recommended for those with an unstable weight fluctuation, as this can interfere with the success of your long-term results.
How To Prepare for Your Thigh Lift with Dr. Paydar
Dr. Paydar will give you specific instructions on how to prepare for your surgery. If you are a smoker, he'll ask that you stop smoking four to six weeks before your procedure. He'll also ask what types of medications you are currently taking and if they are unsafe to take before your procedure. Eat healthily and drink plenty of water in the weeks before your surgery, as this will help immensely with your recovery process.
You can also prepare for your surgery by ensuring your recovery process goes as smoothly as possible. This may include finding someone you trust to take you to our surgical facility and be available to take you home once you're discharged. You should also ask if they'll help you for the first few days after your surgery until your anesthesia has worn off and you're able to care for yourself. To make life a bit easier, prepare meals for yourself and your family in advance. Make sure your house is clean and your children, if you have them, are taken care of so that you can rest and heal.
What To Expect From Your Thigh Lift Recovery
Some discomfort, swelling, and bruising are to be expected around your incisions. Pain medication will be prescribed to you to help keep you as comfortable as possible while you heal. The compression garments are to be worn at all times and will help secure the healing areas after your operation. Everyone heals at their own pace, so recovery time may vary, but generally, it takes six to eight weeks to fully recover from your thigh lift. You must avoid intense exercise and physical activity for at least six weeks or until Dr. Paydar says it is safe for you to do so. As always, if you have any questions during your recovery, don't hesitate to reach out to Dr. Paydar, or his team, as they are always open to addressing any concerns.
Schedule Your Newport Beach Thigh Lift Consultation with Dr. Paydar
The benefits of a thigh lift in Orange County extend past just making your legs look amazing in shorts, bathing suits, or that little black dress; it can also give you a tremendous boost in your self-confidence. Get started today by scheduling your consultation with Dr. Paydar. 
To begin the process, reach out to Dr. Paydar's office online or by calling (949) 755-0575. We look forward to meeting you soon!