Expertise in Body Contouring
Gynecomastia Surgery Orange county, CA
A sculpted, chiseled chest is often a very attractive feature on a man. Unfortunately, many men live with gynecomastia, a condition that causes the enlargement of male breast tissue. It is often a great source of embarrassment and discomfort for men. It can make them feel self-conscious about taking their shirt off in social situations, avoid tight-fitted clothing, and can even prevent men from engaging with people they find attractive.
Gynecomastia largely stems from a hormonal imbalance, meaning it can sometimes sort itself out, but if it doesn't, you may consider undergoing gynecomastia surgery to correct the issue and attain a flatter and more masculine-looking chest.
For many years, Board-Certified Plastic Surgeon Dr. Keyian Z. Paydar has utilized his impressive education and skill to build a reputable career in the art of plastic surgery. His drive, compassion, and meticulous attention to detail are just a few reasons why patients from across Southern California pursue their cosmetic procedures with him at his accredited facilities in Newport Beach. 
If you're ready to get started or curious to learn more about gynecomastia surgery in Orange County, don't hesitate to schedule your one-on-one consultation with Dr. Paydar. Paydar Plastic Surgery is located in Newport Beach, and we proudly extend our service across Southern California to Los Angeles, Beverly Hills, and San Diego.
Gynecomastia is a condition that develops in boys' and men's breasts. It causes the breast tissue to swell and become larger than usual. It is most common in teenage boys and older men whose hormones may be unbalanced. 
Good candidates for a gynecomastia procedure with Dr. Paydar are males of any age who have overdeveloped breast tissue. Patients interested in this procedure must be in good overall physical and mental health. If you suffer from enlarged male breasts and are interested in having the tissue removed, schedule a consultation with Dr. Paydar so that he can run some basic tests to determine personal attributes such as skin quality, lifestyle choices, and your ideal cosmetic goals.
What Are the Causes of Gynecomastia?
The most common causes of gynecomastia include:
What To Expect from A Gynecomastia Procedure?
Male breast reduction surgery is conducted under general anesthesia at Dr. Paydar's accredited Newport Aesthetic Surgery Center in Newport Beach, CA. After doing it for years, Dr. Paydar is exceptionally skilled and prepared to deliver outstanding results. The operation involves an incision just under the nipple, where the excess breast tissue is excised and additional fatty breast tissue is removed with liposuction. If a substantial amount of tissue needs to be removed, Dr. Paydar will reposition the nipple to look and feel as normal as possible. 
Once the breasts look the way Dr. Paydar has imagined, he'll close the incisions with sutures and dress the wounds for recovery. The operation generally only takes about two hours total, and patients will not need to spend the night in the hospital.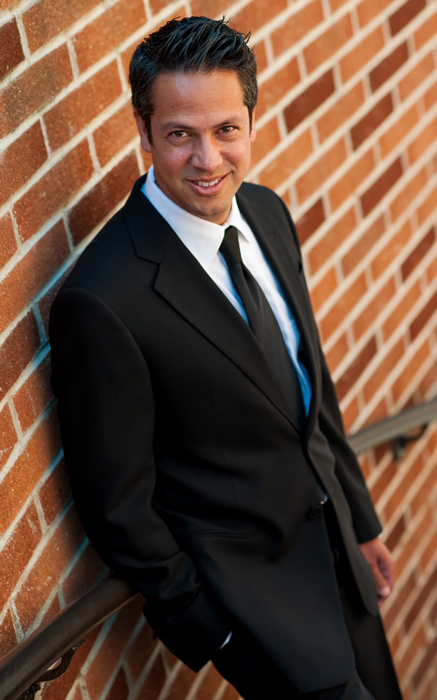 Dr. Keyian Paydar is an award winning clinical professor and board-certified plastic surgeon with over 20 years of experience. He performs a full spectrum of aesthetic plastic surgery procedures, including breast enhancement, tummy tucks, and liposuction, in addition to face procedures like facelifts, brow lifts, fat injection, eyelid surgery, and rhinoplasty.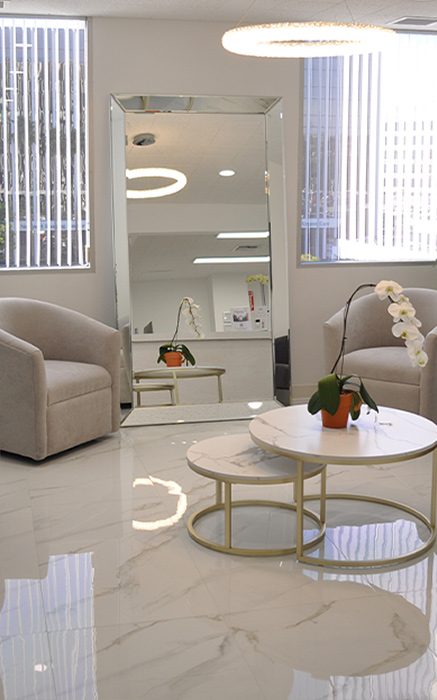 What To Expect From Gynecomastia Surgery Recovery?
It can take several weeks to fully recover from a gynecomastia surgery. You'll need to request a couple days off of work and prepare to have someone stay with you and help for the first day after your procedure. Soreness, swelling, and bruising of the breasts are completely normal and will last for a few weeks.
You'll need to wear a compression garment day and night for 3 to 6 weeks after your operation to help support your chest while it heals and to limit swelling. How long you need to keep the dressing and compression garment on will depend on how quickly your wound heals. Your stitches will dissolve on their own.
Avoid stretching or any strenuous activity for about two weeks after your operation. It may take up to 6 to 8 weeks before you can fully return to your normal activities. Try not to rush your healing process; you may feel great one day and do too much, only to be sore and uncomfortable the next. Try to rest even on the days you feel great.
Schedule Your Newport Beach Gynecomastia Surgery Consultation with Dr. Paydar
You don't have to live with gynecomastia for the rest of your life. If you're interested in what Orange County gynecomastia surgery can do for you, don't hesitate to schedule your personalized consultation with our team at Paydar Plastic Surgery to learn more about what Dr. Paydar can do for you. During your consultation, Dr. Paydar will take as much time as you need to discuss the procedure in detail and answer any questions or concerns that you might have regarding every step. We look forward to meeting you soon!
Newport Beach Gynecomastia FAqs