Vivace™ Microneedling in Orange County, CA | Paydar Plastic Surgery
Wanting a tighter glowing skin and not looking older is no longer a fairytale. . Vivace™ microneedling, also known as collagen induction therapy, is among the trendiest ways to refresh your appearance and bring out a healthy glow. This revolutionary non-surgical procedure can improve issues such as wrinkles, skin laxity, big pores, dull texture and acne scars. Patients have chosen this renowned treatment year after year as the best microneedling laser with RF for skin rejuvenation with most natural looking and immediate results and least pain and downtime.  
Paydar Plastic Surgery in Orange County is excited to offer the newest generation of microneedling laser with RF with renowned dermatologist Dr. Helia Eragi as one of our advanced anti-aging solutions.
To learn more about microneedling treatments, call (949) 755-0575 or schedule a consultation online.
What Is Vivace™ Microneedling?
The Vivace™ Experience® is a new approach to traditional microneedling with the addition of radiofrequency energy, specialized treatment serum, and a cooling peptide mask to provide superior results and a relaxing experience. This minimally invasive treatment works by stimulating collagen and elastin production and is a proven way to reduce wrinkles and fine lines. With Dr. Eragi's expertise, Vivace™ microneedling can help get you back to loving your skin.
Who Is a Good Candidate for Vivace™ Microneedling?
Unlike other procedures that can cause discoloration for tanned or dark skin tones, Vivace™ is safe and effective on all skin types. It is especially powerful on older skin to help reduce lines and pore size, and improve tone , and texture, but it is also an excellent preventive treatment for younger people who want to maintain their smooth,tight and supple complexion.
What Is the Vivace™ Microneedling Treatment Like?
Microneedling is a tried-and-true technique that has been around since the 1990s. The microneedling device has a series of tiny needles that create microscopic punctures on the skin's surface. In response, your natural healing response takes over, producing collagen and elastin to repair the wounds.
During a Vivace™ treatment, radiofrequency energy simultaneously heats the surface tissue and encourages faster collagen production. The addition of RF energy sets the Vivace™ Experience® apart. Collagen is a crucial structural protein for tight, supple skin and an overall radiant appearance. When combined with radiofrequency, microneedling allows patients to maximize their collagen induction therapy.
Your Vivace™ treatment begins with the application of a specialized numbing creamfor about 30 minutes ensure the top layer of your skin is completely numb. Next, Dr. Eragi will use the microneedling device to carefully create the micro-injuries in targeted parts of your skin.
The entire microneedling session only requires about 30 to 45minutes depending on the area  being treated. Afterward, Dr. Eragi will place a cooling peptide mask for 20 minutes and you will be sent home with a specialized topical serum  to moisturize, encourage faster healing and enhance results.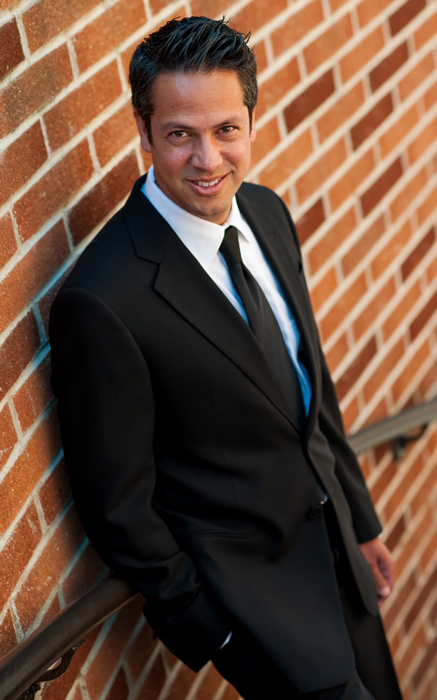 Dr. Keyian Paydar is an award winning clinical professor and board-certified plastic surgeon with over 20 years of experience. He performs a full spectrum of aesthetic plastic surgery procedures, including breast enhancement, tummy tucks, and liposuction, in addition to face procedures like facelifts, brow lifts, fat injection, eyelid surgery, and rhinoplasty.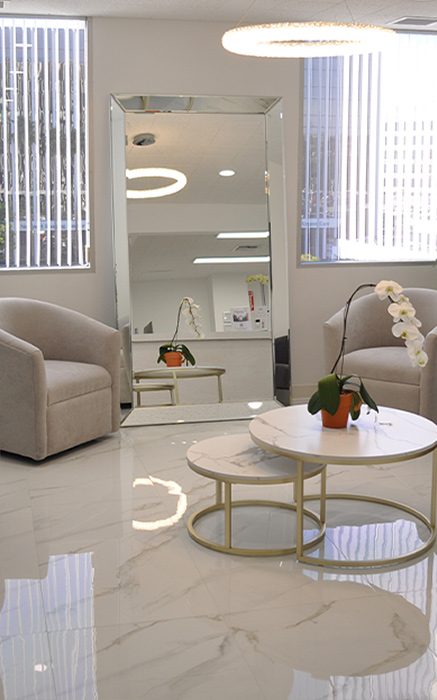 Is There Downtime After Vivace™ Microneedling?
Microneedling with Vivace™ allows you to return to your daily routine in as little as an hour afterward, compared to 48 to 72 hours and sometimes a week with other microneedling devices. The Vivace™ Experience® has one of the shortest recovery times for microneedling therapies, due to the additional RF energy that makes this treatment less invasive than its counterparts. As a result, some patients feel comfortable going out without needing to cover redness or swelling with cosmetics.
Following your Vivace™ treatment, you will experience smoother, tighter, more plumped  glowing skin immediately after the treatment and will continue to improve for 3-6 months after your last treatment.. What Can Vivace™ Microneedling Do for Your Skin?
At Paydar Plastic Surgery, Dr. Eragi offers customized Vivace™ RF microneedling treatments to improve various skin imperfections, including:
Lines and wrinkles
Acne scars
Uneven texture and enlarged pores
Lax, aging skin
Discoloration from sun damage
A dull, tired complexion
Dr. Eragi works alongside her husband, board-certified plastic surgeon Dr. Keyian Paydar, at their state-of-the-art Orange County facility. With her passion for improving skin health and appearance, Dr. Eragi focuses on the dermatological side of the practice, offering procedures like dermal fillers, Botox®, and Vivace™, and personalized skincare regimen while Dr. Paydar performs a wide range of advanced plastic surgeries.
Dr. Eragi's support and professionalism don't stop at the treatments she provides; she'll also educate you on how your lifestyle choices, diet, and activities contribute to a healthy complexion and coach you on ways to enhance and maintain your results. Patients have compared consultation with Dr. Eragi to chatting with an empathetic friend who provides caring advice.
Learn More About Vivace™ Microneedling at Paydar Plastic Surgery
Say goodbye to social media filters and expensive creams and hello to a solution that will improve your complexion's quality and appearance. With Vivace™ microneedling from Dr. Eragi at Paydar Plastic Surgery, you can have the skin you've always wanted — without pain or extensive downtime. To schedule your consultation with us, call our office at
(949) 755-0575
and speak to a staff member or
connect with us
through our website.