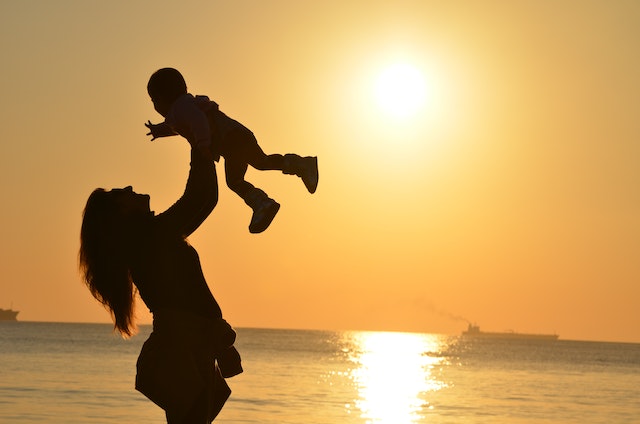 Having a baby is one of the most amazing experiences in a woman's life. Your child is an incredible gift in your life, but that doesn't mean that you must accept the changes that have happened to your body related to pregnancy. When you are growing a little person inside of you, it can cause a lot of changes to the appearance of your body. Your stomach and breasts stretch in extreme ways to accommodate the baby and your milk supply. Though once the baby is born  and you've finished breastfeeding, you may notice that your body isn't snapping back to its former glory. If fitness and healthy eating aren't enough to help you reclaim your pre-baby body, it may be time to consider a mommy makeover.
At Paydar Plastic Surgery in Orange County, CA, Dr. Keyian Paydar offers several procedures to help you customize your Mommy Makeover. These procedures include: tummy tuck, breast lift, breast augmentation, and liposuction. Read on to learn just how a mommy makeover can help you restore your pre-baby body.
Trim Your Waistline
The first surgical procedure typically included as part of the mommy makeover is the tummy tuck, also known as an abdominoplasty. A tummy tuck is used to remove loose, stretched skin and tissue from your lower abdomen, as well as repairing the abdominal muscles and its covering fascia that have separated and stretched during pregnancy to restore a slimmer, stronger abdominal profile.
Lift Your Breasts
The second procedure that is included in a mommy makeover is the breast lift, also referred to as a mastopexy. During pregnancy and especially during breastfeeding, your breasts increase in size because of hormones and milk production. However, once you are no longer pregnant or breastfeeding, your breasts will return to  normal , possibly leaving behind sagging, loose skin and tissue. A breast lift raises your breasts and nipples back to their original perkier position. A breast augmentation can also be included if you have noticed a significant loss of volume in the upper part of your breasts or if you would like to increase their size.
Get Rid of Stubborn Pregnancy Fat
A tummy tuck is designed to get rid of extra skin and fat between the navel and the pubic region, but it doesn't necessarily do much for the extra fat that has accumulated in other areas during pregnancy. For this reason, many patients choose to add liposuction to their mommy makeover. Liposuction permanently removes fat cells from your body. While it is most popularly used around the abdomen and love handles following pregnancy, it can be used just about anywhere on the body.
Restore Your Pre-Baby Body with a Mommy Makeover
If you are interested in learning more about how a mommy makeover can help you gain confidence in your body after pregnancy, don't hesitate to schedule your personalized consultation at Paydar Plastic Surgery to discuss your mommy makeover treatment plan. Call (949) 755-0575 or contact us by completing our online form. We look forward to meeting you soon!