Expertise in Facial Rejuvenation
Neck Lift Orange county, CA
The dreaded turkey waddle, or the sagging skin along the neck, can be embarrassing and difficult to hide—much less get rid of on your own. Neck lift surgery, also known as neck contouring, creates a firmer, smoother, and more refined appearance to the neck and jawline. Even without making other significant changes to the face, improving a thick, wrinkled, sagging, or heavy neck can dramatically improve your appearance, helping to take years off of your face and even look as if you've lost weight. Neck contouring can also help balance facial features by providing more definition to the chin and jawline, framing the rest of your face.
Board-Certified Plastic Surgeon Dr. Keyian Z. Paydar provides many options to help each patient reach their desired facial and body aesthetic results. Whether you're seeking a total facial transformation or just a subtle change to your look, Dr. Paydar will listen closely and use his years of experience and expertise to help you find the best solutions safely and successfully. 
To learn more about Orange County neck lift surgery at Paydar Plastic Surgery, schedule your personalized consultation by contacting our office online or by calling (949) 755-0575. We are located in Newport Beach and extend our services to patients visiting from all over Southern California, including areas of Los Angeles, Beverley Hills, San Diego, Laguna Beach, and more.
As we age, gravity, sun exposure, genetics, and daily stress can often show up on the appearance of our necks. A neck lift is a plastic surgery procedure that can significantly diminish the signs of aging on the neck by eliminating excess fat, tightening the underlying muscles, and lifting the skin and soft tissue into a more youthful position. The results will give you a revitalized and youthful appearance. Facelift surgery is often done in conjunction with a neck lift for harmonious restoration and balance. However, neck lifts can also be done independently if your primary concern is the neck.
Many people report that they are frustrated with the appearance of loose skin on their necks. People who suffer from an accumulation of wrinkles and sagging skin on their necks regularly feel they have to wear turtleneck sweaters or scarves in an attempt to disguise this imperfection.
Whether you try to hide your neck or not, the psychological effects of being uncomfortable with an aspect of your appearance can take a toll after a while. You may lack confidence in your appearance or experience low self-esteem.
What Are the Benefits of a Neck Lift?
There are several amazing benefits associated with a successful neck lift surgery performed by a dedicated and experienced plastic surgeon. These benefits include:
What To Expect from A Neck Lift Procedure with Dr. Paydar
A neck lift procedure with Dr. Paydar is done as an outpatient procedure under general anesthesia or conscious sedation. The surgery generally requires about three hours to complete depending on the severity of the neck area. Dr. Paydar may sculpt fat from the neck, and underlying tissue and muscles are repositioned and lifted. The skin will then be draped over the newly lifted contours, and any excess skin is removed, smoothing and firming wrinkles for an overall renewed and natural appearance of the neck, chin, and jawline.
Dr. Paydar uses a neck lift incision that begins in front of the ear lobe and wraps around behind the ear ending at the lower scalp. There are different variations of this incision, such as shorter incisions for a short scar lift, but the kind that Dr. Paydar decides to use depends on the laxity of the tissue being suspended.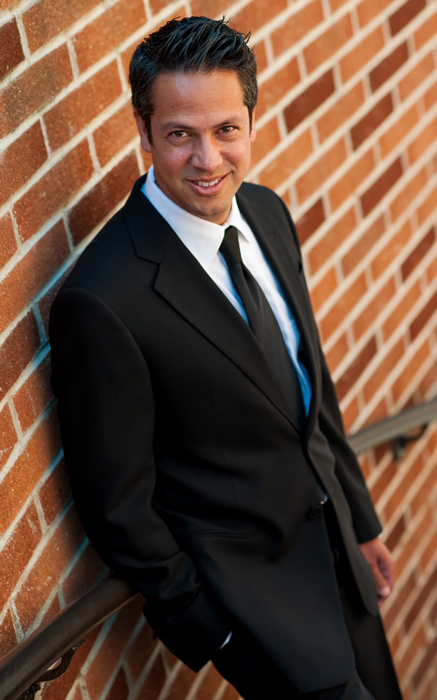 Dr. Keyian Paydar is an award winning clinical professor and board-certified plastic surgeon with over 20 years of experience. He performs a full spectrum of aesthetic plastic surgery procedures, including breast enhancement, tummy tucks, and liposuction, in addition to face procedures like facelifts, brow lifts, fat injection, eyelid surgery, and rhinoplasty.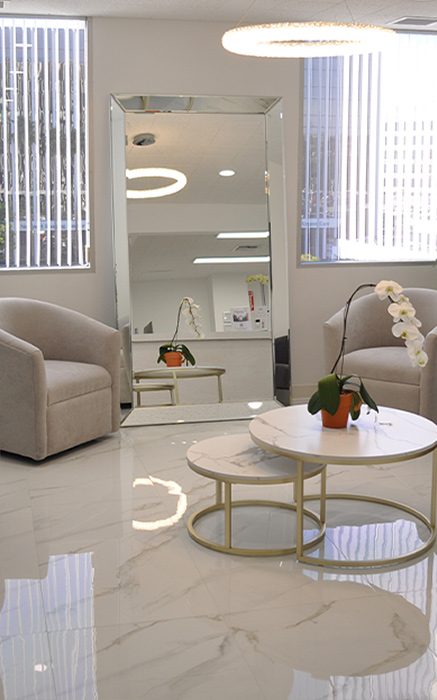 What To Expect From A Neck Lift Recovery
For the first few days, the area may be swollen and tender. A bandage will be gently placed around your face and neck, and the dressing should remain dry and intact throughout the duration of your recovery. A small tube may be placed in the neck to allow drainage of any fluids for the first 2-3 days of your recovery. You may feel some discomfort in the first few days, especially if you cough, laugh, or are too active. Dr. Paydar will help keep you as comfortable as possible with pain medication. All bandages will be removed the second or third day after your surgery, but expect your stitches to remain in for 7 to 10 days.
Although all patients heal at their own pace, you should be prepared to take 7 to 10 days off from work to give yourself time to rest and heal.
During your neck lift recovery, it's essential to avoid any strenuous activity or exercises for six to eight weeks after your surgery, even if you are feeling good. Dr. Paydar will let you know when it's safe to resume these activities and your regular exercise routine. If you have any questions or concerns during your recovery period, do not hesitate to reach out to Dr. Paydar, as this ensures the smoothest recovery possible.
Schedule Your Newport Beach Neck Lift Consultation with Dr. Paydar
Choosing an experienced, board-certified plastic surgeon is one of the most important decisions when considering a neck lift in Orange County. Dr. Paydar performs the full spectrum of aesthetic face and body surgical procedures and continues to deliver outstanding results.
With all of his patients, Dr. Paydar's primary commitments are to patient safety, happiness, and natural, beautiful results. To begin the consultation process, reach out to Dr. Paydar's office online or by calling (949) 755-0575. We look forward to getting to know you and helping you reach your cosmetic goals together.