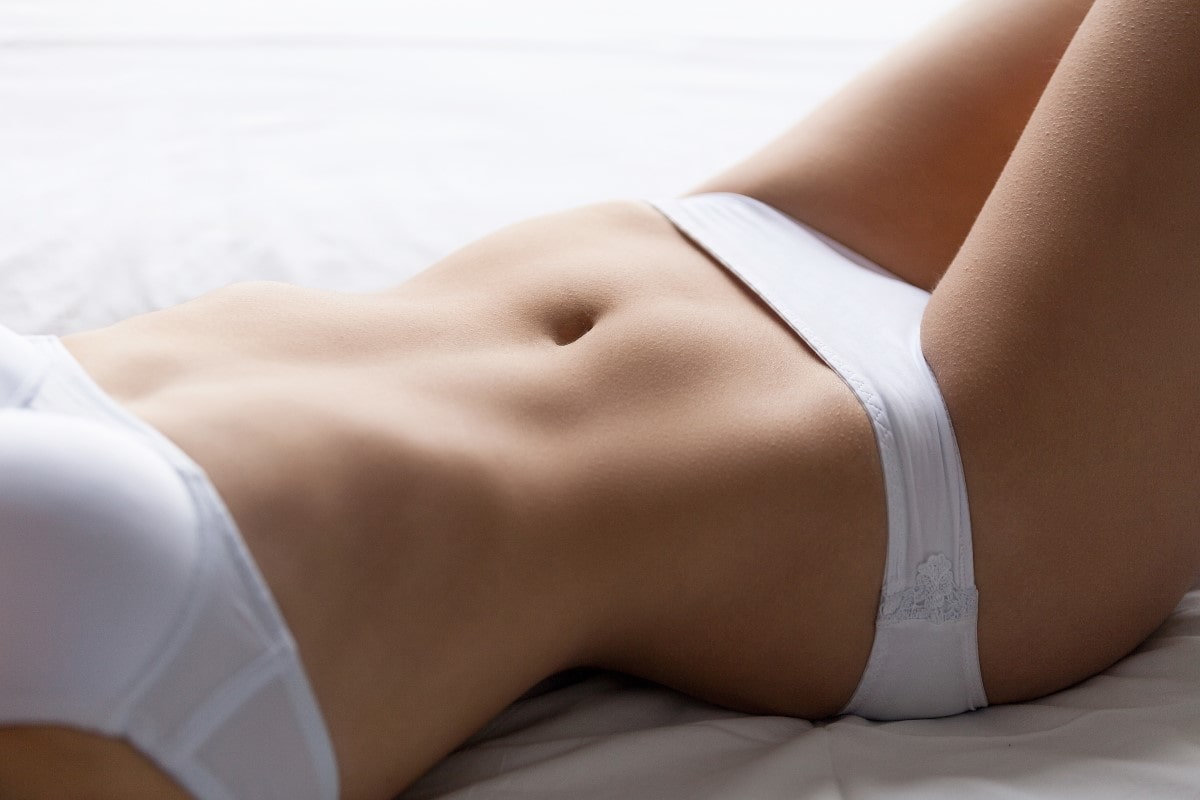 Tummy tuck, or abdominoplasty, has become one of the most popular body contouring procedures in the world. It consistently makes the list of the top five most requested plastic surgery procedures every single year. As a result of its popularity, tummy tuck surgery also comes with some misconceptions and myths that cause patients to wonder if it's the right procedure to help them achieve their aesthetic goals.
Here, we'll discuss some of the most common tummy tuck misconceptions and provide some clarity on what exactly this incredibly transformative procedure can achieve.
What Is a Tummy Tuck?
A tummy tuck is a customizable procedure that aims to improve the appearance of the midsection by focusing on removing excess skin and fat and even repairing weakened or stretched abdominal muscles. Although we may have some control over our body's weight, no amount of diet and exercise can target damaged abdominal muscles or skin that has lost its elasticity. Even patients who are well within a healthy BMI can still struggle with excess skin in the lower or upper abdomen, and the only way to effectively target this issue is with surgical intervention like a tummy tuck.
Myth 1: A Tummy Tuck Will Help You Lose Weight
One of the most common misconceptions regarding tummy tuck surgery is that it will help those who want to lose a substantial amount of weight from their abdominal region. However, the truth is that a tummy tuck is not considered a weight loss or bariatric treatment.
In fact, the ideal candidates for a tummy tuck are those who are at or near their ideal weight. They live an active and healthy lifestyle but struggle with the appearance of a protruding abdomen or sagging skin due to pregnancy or significant weight loss.
While the abdomen will look flatter after an abdominoplasty, it cannot drastically lower the number on the scale. Patients who choose to undergo a tummy tuck can expect to lose within 3 to 5 pounds of excess skin and fat.
Myth #2: Tummy Tucks Are Only for Women
While women do make up the majority of tummy tuck procedures performed, men can also greatly benefit from this body contouring surgery. Men may not have to worry about the physical changes that occur to a woman's body during pregnancy, but that doesn't mean they are immune to significant weight fluctuations as they age.
Genetics, weight loss, stress, and lack of physical activity can leave men with stubborn belly fat or loose skin, leading to an overall effect on their self-esteem. So, whether you are male or female, a tummy tuck surgery can tighten and tone the abdomen to allow clothes to look and fit better and restore a slimmer, youthful figure that can help restore your confidence.
Myth #3: You Can Be "Too Old" for a Tummy Tuck
When it comes to tummy tuck procedures, there is no wrong age. While most patients who undergo tummy tuck surgery are between the ages of 35 and 50, many patients between the ages of 51 and 65 pursue a tummy tuck as well, especially to accompany their weight loss journey.
There are a few critical factors that your board-certified plastic surgeon will consider in determining your candidacy for a tummy tuck, including that you should:
Be in good physical health
Be a non-smoker, or willing to quit prior to your procedure
Be at or near your goal weight
Have realistic expectations surrounding your results
Live an active and healthy lifestyle to help maintain your weight and results
Myth #4: There Is Only One Type of Tummy Tuck
Every patient has unique goals and desired aesthetic outcomes from their treatment. For that reason, there are different types of tummy tuck procedures that vary based on the degree of excess skin the patient may have. The amount of excess skin a patient has will help the surgeon determine the location and length of the incision, thus determining the type of tummy tuck the patient needs to achieve their goals.
The different types of tummy tuck procedures include:
Full Tummy Tuck. A full tummy tuck focuses on improving the total abdominal region by removing excess skin and tightening the abdominal muscles.
Mini Tummy Tuck. A mini tummy tuck only addresses the lower abdomen, or anything below the belly button. Unlike a full tummy tuck, a mini tummy tuck focuses only on excess skin and pockets of stubborn fat and does not address weakened abdominal muscles.
Extended Tummy Tuck. An extended tummy tuck offers all the benefits of a full tummy tuck with the addition of the surgeon addressing the patient's flanks.
Tummy Tuck with Liposuction. Combining a tummy tuck procedure with liposuction is beneficial for patients who want to address stubborn pockets of fat in the flank, waist, and abdominal areas while simultaneously eliminating loose skin and weakened muscle tissue.
Myth #5: A Tummy Tuck Cannot Be Paired with Other Surgeries
For women, a tummy tuck can be a part of a larger treatment plan known as a mommy makeover. In a mommy makeover, your surgeon can combine a tummy tuck with other body contouring procedures, including a breast lift, breast augmentation, vaginal rejuvenation, or liposuction in the arms, back, thighs, or hips. When performed together, these operations are able to accomplish better proportions and restore a pre-pregnancy figure.
For men, a tummy tuck can be combined with post-weight loss surgery, which includes liposuction, a body lift, arm lift, or thigh lift to remove excess skin from these areas after significant weight loss.
Schedule Your Tummy Tuck Consultation with Board-Certified Plastic Surgeon Dr. Keyian Paydar
Board-certified plastic surgeon and body contouring expert Dr. Keyian Paydar of Paydar Plastic Surgery, is renowned for his expertise and skill in the art of restoring the body through aesthetic surgery. For many years, Dr. Paydar has been helping patients in the Orange County area renew their self-esteem and self-confidence with his knowledge, patient-centered approach, and customized treatment plans.
To learn how a tummy tuck with Dr. Paydar can help restore your figure and confidence, schedule your consultation by calling (949) 755-0575 or completing our online consultation form. A member of our patient care team will be happy to help you get started on your journey toward having the figure you've wanted and worked hard to achieve.